Shane Dobson has never felt better.
The 67-year-old grandfather has lost 27 kilograms and said he can't remember ever having so much energy.
According to Mr Dobson, what he's been doing is pretty simple: he cut carbohydrates out of his diet.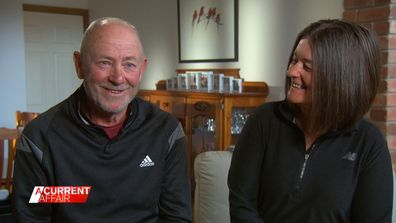 READ MORE: Angry customer calls out payday loan company over continued direct debits
"It's not actually a diet, it's just a change of eating habits … I never knew that pasta, that carbs in pasta converted to sugar," Mr Dobson said.
The retiree has been a type 2 diabetic for 16 years and puts his transformation down to an eating program called Defeat Diabetes, written by former Australia cricket team doctor Peter Brukner.
Mr Dobson downloaded the Defeat Diabetes app on his phone after his GP told him he couldn't keep raising his type 2 diabetes medication.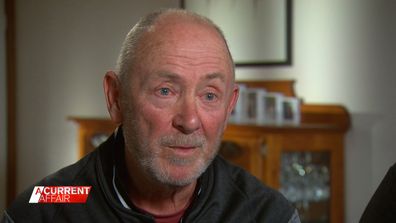 READ MORE: Loyal customers rally to save local bakery from closure amid rising rents
"I just thought I'd be on a high dose of medication all my whole life and it was going up all the time," Mr Dobson said.
His wife, Betty Dobson, joined him for moral support and together the kilograms dropped off.
"I've lost 10 kilograms. I'm probably down to the smallest size in clothing that I've been in probably 30 years," Mrs Dobson said.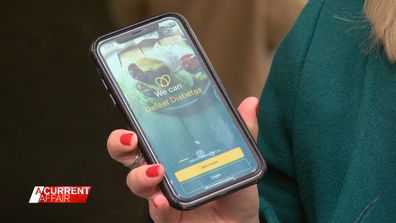 READ MORE: Aussie man reveals how he lost more than 140 kilograms
After subscribing and paying for the app, the couple followed the guidelines and began substituting carbohydrates in their diet.
The grandparents would sit down to cauliflower rice instead of white rice, cauliflower mash would replace potato mash, and they'd have a bowl of zucchini noodles over pasta.
"All my blood sugar readings are below diabetic levels, (which) they have been for 12 months or more. They're like a normal person's readings," Mr Dobson said.
Brukner said he was no different to Mr Dobson, embarking on a low carb journey when he too realized he was obese and pre-diabetic.
"I wasn't quite as healthy as I might have thought I was … and I was quite overweight. Like many sort of middle aged men, I'd probably put on half a kilogram a year for 30 years," Brukner said .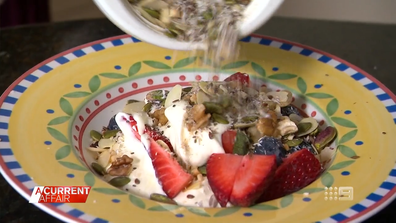 Brukner went on a low carbohydrate, healthy fat diet experiment, throwing low fat guidance on its head as well as the food pyramid.
"I stopped eating anything with sugar, processed foods, rice, pasta, potatoes, cereals and so on. And I went back to eating probably the way that my parents and grandparents had eaten … fish, veg, full fat dairy," Brukner said.
The well-known sports physician lost 13 kilograms in 13 weeks and stopped pre-diabetes in its tracks.
He said everything he thought he knew about a healthy diet, such as eating lots of complex carbohydrates, was wrong.
"I've been preaching that for 30 years and I feel terrible now that I've been given and had been giving the wrong advice," he said.
His experience sparked the Defeat Diabetes app, book and website.
"Carbohydrates are the things that make you hungry. Fats and proteins are the things that fill you up … If something is labeled low in fat, the chances are it's quite high in sugar," he said.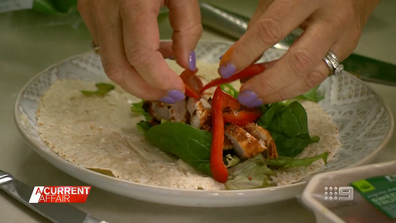 While the program has seen positive results for users, it isn't backed by the nation's peak independent body for diabetes.
Diabetes Australia Group CEO Justine Cain said: "There is no one size fits all approach to reducing a person's risk of type 2 diabetes, so it is important people find an approach that is achievable and sustainable for them.
"Diabetes is one of the most significant challenges currently confronting Australia's health system and Diabetes Australia supports governments and businesses investing in evidence-based programs, to help people reduce their risk of developing type 2 diabetes.
"It is fantastic to hear the positive results that Defeat Diabetes is achieving and that there is another program available in Australia that gives people choice.
"As always we encourage people to speak with their general practitioner to ensure they are selecting health programs that are appropriate for their individual circumstances."
In Pictures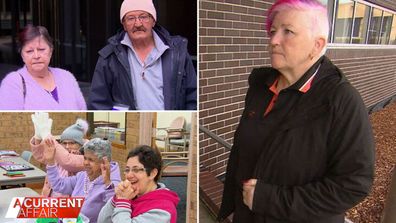 Heartwarming outcomes for those in direct straits
Aussie battlers have contacted A Current Affair over everything from unfair bills to battles against bureaucracy in a last ditch effort to get a fair go and have come out on top as a result.
View Gallery